The effects of the COVID-19 pandemic on the compilation of consumer price indices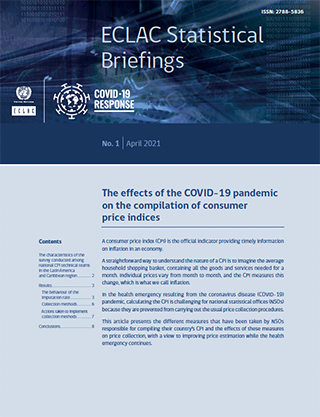 Date
2021-04-28
Author
Abstract
This article belongs to the first issue of ECLAC Statistical Briefings, bimonthly publication on statistical topics, prepared by the Statistics Division of the Economic Commission for Latin America and the Caribbean (ECLAC).
Abstract
The characteristics of the survey conducted among national CPI technical teams in the Latin America and Caribbean region . -- Results. The behaviour of the imputation rate. Collection methods. Actions taken to implement collection methods .-- Conclusions.
Serie
ECLAC Statistical Briefings
No.
1
en