América Latina y el Caribe: indicadores seleccionados con una perspectiva de género = Latin America and the Caribbean: selected gender-sensitive indicators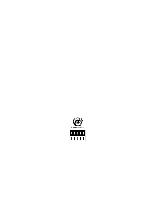 Date
2002-07
Author
Abstract
El presente Boletín Demográfico ha sido elaborado con el propósito de divulgar indicadores sociodemográficos con una perspectiva de género, a fin de tener una visión general y comparativa de las desigualdades existentes en los países de la región y entre ellos.
Abstract
I. Indicadores demográficos generales.-- II. Salud sexual y reproductiva.-- III. Mortalidad.-- IV. Educación.-- V. Situación laboral.-- VI. Pobreza, hogar y familia
I. General demographic indicators.-- II. Sexual and reproductive health.-- III. Mortality.-- IV. Education.-- V. Employment.-- VI. Poverty, household and family
Serie
Boletín Demográfico
Vol.
Año XXXV
No.
70
en