Authors "Abdulkadri, Abdullahi"
Now showing items 1-3 of 3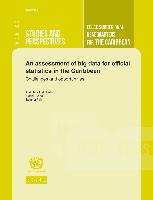 Author(s):

Serie:

   No.

48

Date Issued

2016-01

Physical Description

58 p.

UN symbol:
The data revolution for sustainable development has triggered interest in the use of big data for official statistics such that theUnited Nations Economic and Social Council considers it to be almost an obligation for statistical organizations to explore big data. Big data has been promoted as a m...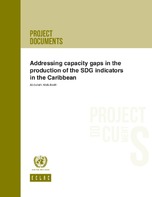 Author(s):

Date Issued

2017-12

Physical Description

20 p.

UN symbol:
The Global Sustainable Development Goals (SDGs) Indicator Framework is endorsed by the United Nations Statistical Commission as the monitoring mechanism for the 169 targets and more than 230 indicators of the SDGs. Reporting of these indicators will pose a formidable challenge to the Caribbean ...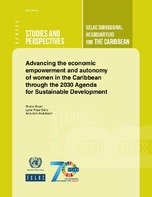 Author(s):

Serie:

   No.

60

Date Issued

2018-01-29

Physical Description

49 p.

UN symbol:
This paper is focused on the economic empowerment and autonomy of women and girls as a strategy for accelerating gender equality through the implementation of the SDGs, which provides the framework for mainstreaming gender issues into all stages of national policies and programmes. In making this a...
Now showing items 1-3 of 3
Search Repository
Browse
My Account